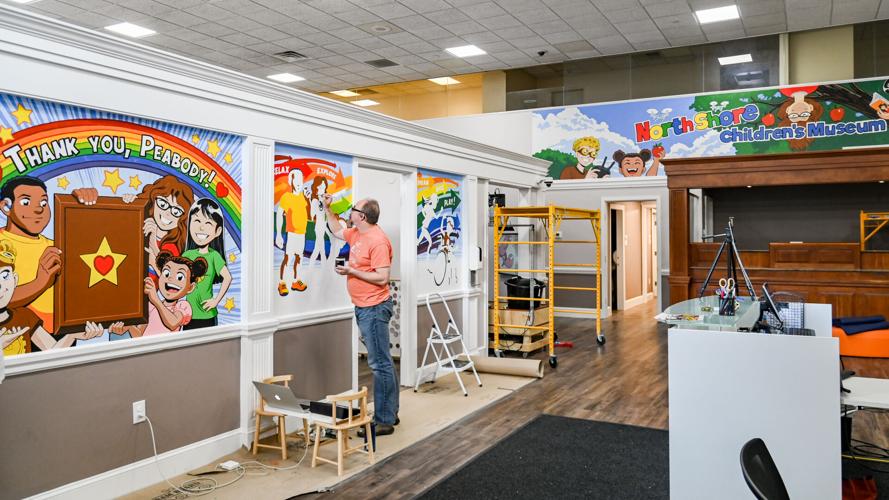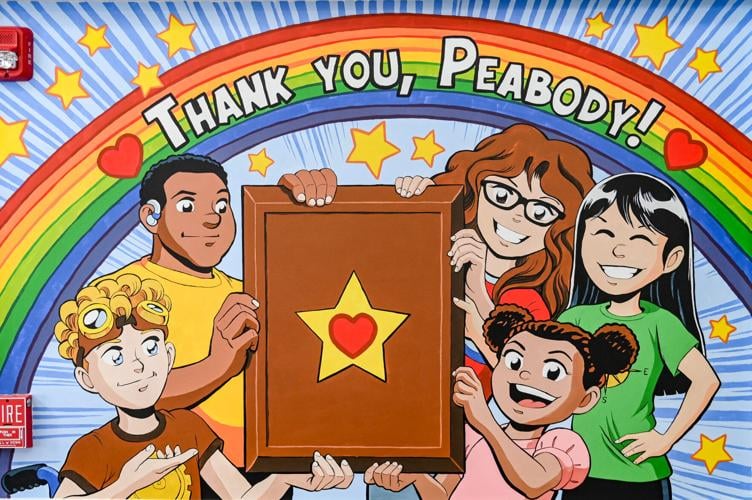 PEABODY — Playtime is business at the North Shore Children's Museum in Peabody.
Opening Oct. 15, the museum features 13 hands-on exhibits designed for kids of all abilities. They're aimed at children ages 2-10, and offer educational ways to have fun.
"We really believe that children learn through play, so we really want to give kids the opportunity to work through emotions and different scenarios from make believe and their imagination," said Ali Haydock, executive director of the museum.
Renovations have been underway in the museum's space on Main Street for months.
Signs of the building's former life as a bank are still present, like the old teller line that will now be used as a coat and stroller check. But the final pieces are coming together for the museum, the first of its kind in northeast Massachusetts.
"You're always looking for opportunities to bring your children something that's enjoyable, and it's exciting to have that opportunity here at the museum," Mayor Ted Bettencourt said.
A makers exhibit with a light-up interactive wall is nearly ready, as is a storytelling station decked out with dress up clothes and a space room painted in neon colors that glow in the dark.
An ocean exhibit features an interactive topography table. The train room has been set up with a moving train set from North East Trains down the street, and only a painting of Peabody's city seal needs to be added to finish off the medical exhibit, which is designed to help kids overcome their fear of doctors offices through roleplaying.
"The museum is meant to address the needs of the whole child, emotional and physical," Haydock said.
Other exhibits focus on comic books, bugs and bees, banking and food. Some spaces are made specifically for toddlers. A sensory room is also open to kids looking for a calming space during their visit.
The museum will host field trips and birthday parties. More than 40 celebrations are already booked for its party room.
Tickets cost $12 for kids and adults. Families using EBT cards only have to pay $3 per person when they show their card, and the museum will also host discounted days.
"We're really focusing on accessibility and making sure every child can attend the museum," Haydock said. "It can cost $200 to go to a museum in Boston for the day, and we recognize that not a lot of families can afford that."
More than 20 local businesses and organizations have partnered with the museum. Local artists have also painted the murals in each of the exhibits.
Dirk Tiede, a comic book illustrator from Peabody, was finishing up the main murals inside the museum on a recent afternoon.
They feature a diverse range of smiling kids, which the museum hopes to attract once it opens.
"This is fantastic. It's great to have local things like this, and the fact that there's so many artists, it's a wonderful opportunity to showcase the kind of talent that is in the area," he said.
Tiede's work was also featured at the CuriousCity pop-up children's museum the city ran in 2019.
It was a chance to see how an attraction like this would fare in Peabody. Based on how well received that pop-up was, and that 75% of visitors came from outside of Peabody, Bettencourt is excited for the museum to open permanently.
"This is going to be an excellent addition to downtown," Bettencourt said. "Along with other developments underway in the area, the museum is going to help attract more people to Main Street. All of the businesses here are going to benefit from this."